WEINS Auto Group
Turbocharge your
career with us!
Explore a career
with WEINS.
Be a Technician
at WEINS.


PAVING THE WAY FOR YOUR GROWTH
At WEINS we believe in our people and understand that they are our greatest resource and the foundation for our success.
While establishing WEINS as one of the largest automotive groups in Canada, we have also been breaking traditional automotive culture and striving to be an employer of choice through our employee-centric principles and values.
See how WEINS Auto Group is a great place to work, learn, and grow your career.
VIEW ALL POSITIONS
WELCOMING YOU WITH ORIENTATION & SUPPORT
Orientation and training that welcomes you and sends you into your career feeling confident. Second to none, our training rocks.
ENCOURAGING
YOU TO RISE
Our goal is to inspire our associates to reach for new heights in their career and strive for success.
SETTING YOU UP
FOR SUCCESS
To be efficient, at your best and motivated you need the right workspace, resources and tools. We are committed to seeing you get what you need so you can truly be successful in every way.
PROMOTING EMPLOYEE
WELLNESS
Recognizing and valuing our associates time, effort, and interests while continuing to build strategies that support associates work-life balance. WEINS will have your back.
MEANINGFUL
BENEFITS
Our goal is to provide an array of benefits, both tangible and intangible that address associate's needs.
EMBRACING
INCLUSIVITY
We are committed to leading and modelling diversity throughout the organization and recognize the right to mutual respect and acceptance of others that all individuals are entitled to.

BE A PART OF WEINS HISTORY
WEINS Auto Group was established by a Japanese automobile dealer group, Yokohama Toyopet. It started its first dealership, Don Valley North Toyota, in Markham, Ontario in 1973. Since then, we have grown to become one of the largest automotive groups in Canada running 15 dealerships across Greater Toronto Area in Ontario, employing over 1,200 people group-wide, and selling over 27,000 new and used vehicles per year.
Our "customers first" philosophy has helped us establish a very positive reputation among our customers and given us the opportunity to continue our growth into the future.
SEE THE FULL STORY
1982
To better serve the Markham area, Markville Toyota was established in a former Volkswagen dealership in 1982. Our former VP Dave LaLonde always said, "we never worked hard at creating a family environment, it just happened."
Like any good family environment, the WEINS auto group team has stuck together – with original technicians from our founding in the 1970's remaining with the company today as Senior Executives. "Make it fun" has always been a core principle of WEINS and remains an essential part of our culture.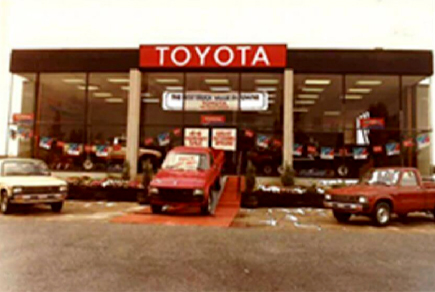 1990
With the launch of Toyota's new luxury line, Lexus, WEINS Auto Group once again stretched out and expanded its roots to become "Don Valley North Toyota Lexus." Don Valley North Lexus now operates in its own footprint as a standalone Lexus dealership and has grown significantly since its founding.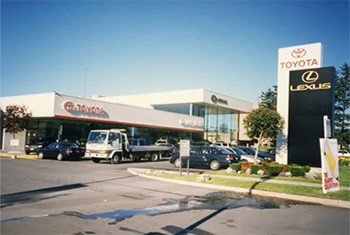 2003
With continued growth comes more significant opportunity. In 2003, an opportunity came knocking in Richmond Hill. WEINS Auto Group started construction on a new Lexus dealership, Lexus of Richmond Hill. Lexus of Richmond Hill's grand opening came complete with a. cask of Saké and the breaking of a Kagami Biraki – a traditional Japanese ceremony to celebrate harmony and new beginnings.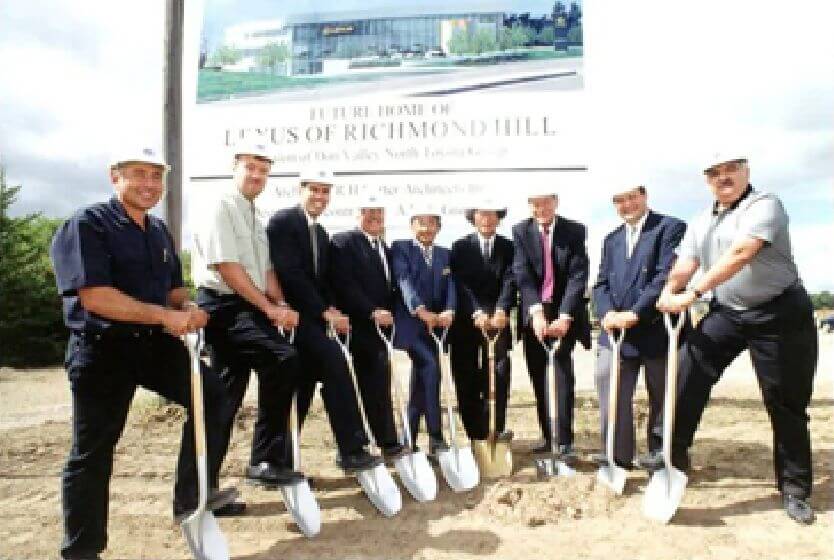 2008
Only one year after renovating a new 106,000 sq. ft location for Don Valley North Toyota, WEINS Auto Group was awarded a new Hyundai franchise, and named it Don Valley North Hyundai. 5 locations and 3 exceptional brands now represented WEINS Auto Group.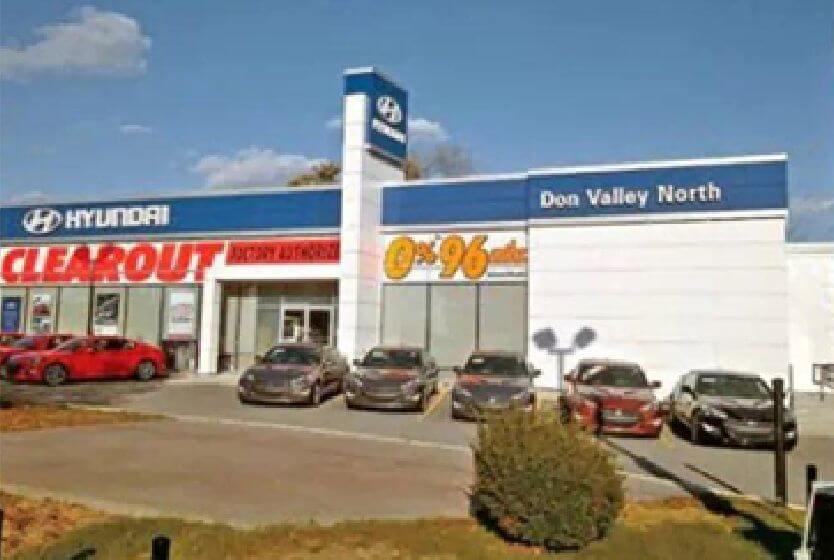 2011
As WEINS Auto Group had seen continued success for close to 40 years at this point, it was time to expand beyond our Markham-area roots. In 2011, WEINS Auto Group added two new divisions, Oakville Volkswagen and Audi Oakville, with an illustrious history dating back to 1967.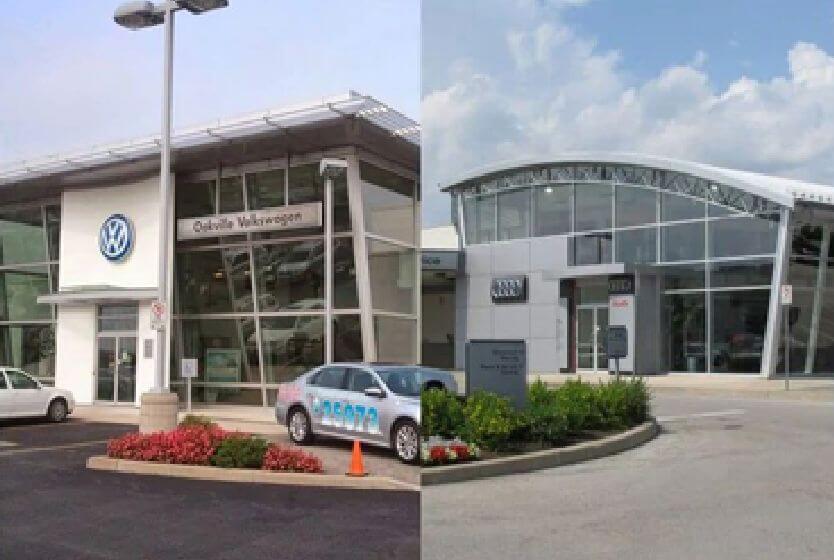 2015
With a continued focus on growth and delivering on a "customers first" philosophy, WEINS Auto Group expanded north towards cottage country with the acquisition of Mercedes-Benz Barrie and Barrie Subaru.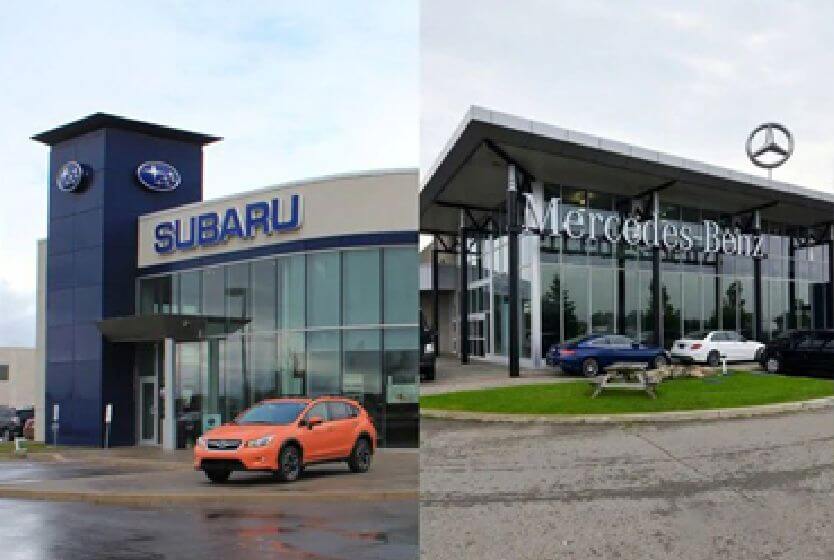 2016
Excellence in business operations while maintaining and delivering high-quality sales and service experiences are pillars of the WEINS Auto Group's success. As such, the addition of Mississauga Honda, a multi-year recipient of Honda's President's Award, was the perfect fit for the group and has helped expand the WEINS Auto Group's footprint into the vibrant community of Mississauga.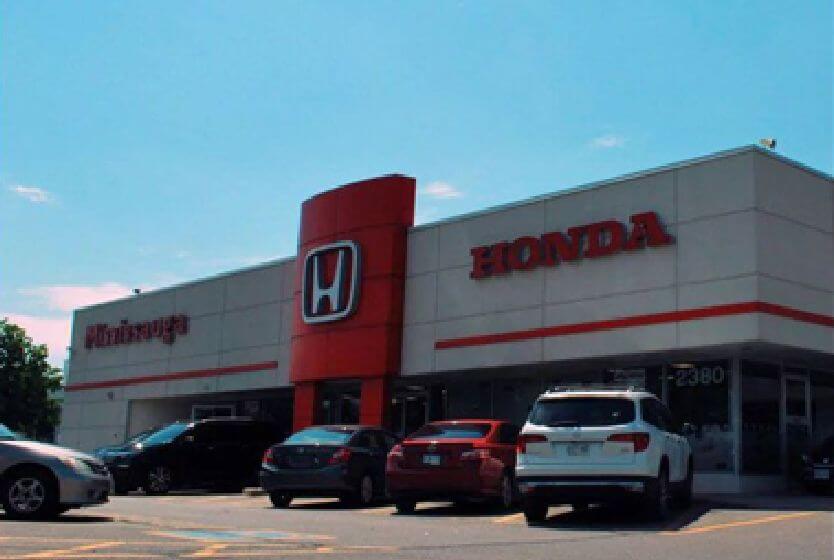 2017
Following the addition of the Honda brand to the WEINS Auto Group, the acquisition of Parkway Honda was completed. Being a multi-year winner of the "Dealer of the Year" awards form numerous organizations, Parkway Honda has continued to exhibit outstanding customer satisfaction, with trustworthiness and transparency leading the way.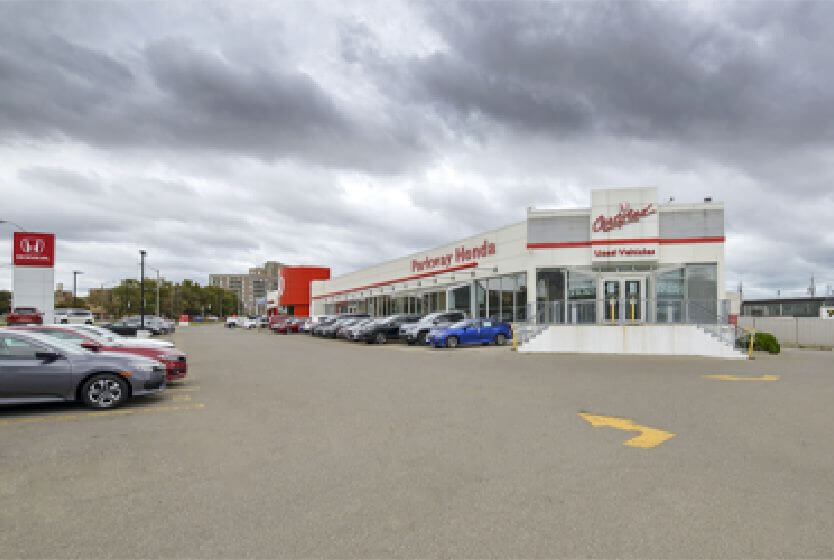 2018
Whitby Subaru, having served the Whitby area since 1972 and building an excellent reputation in the process, was a perfect fit to join the WEINS Auto Group family. Whitby Subaru exemplifies the guiding principles of the WEINS Auto Group and has been a valuable addition to the group.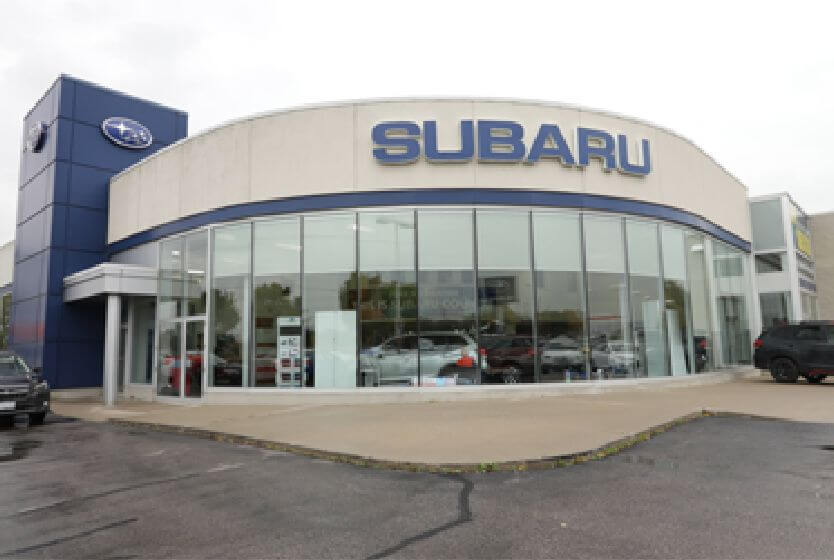 2020
As WEINS Auto Group continues to grow, we've had the pleasure of competing and working with other local area dealerships. In 2020, WEINS Auto Group acquired Thornhill Toyota, formerly known as Wietzes Toyota – a well-known dealership with 70 years of history and proud traditions of hard work and good service.
WEINS Auto Group will look forward to continuing to grow and proudly servicing our customers.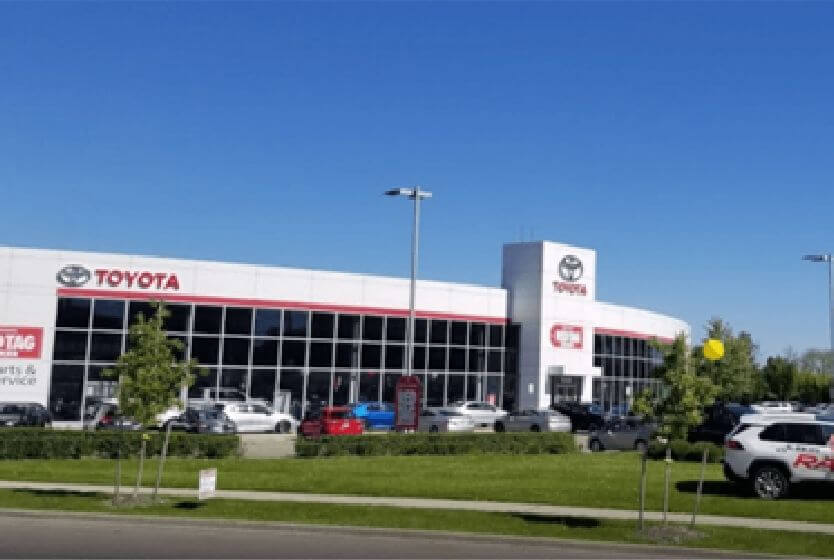 1973
WEINS Auto Group was established by a Japanese automobile dealer group, Yokohama Toyopet. With the success of our parent company, Kanji Miyahara Sr., our founder, set his eyes on entering the North American market with a new Toyota dealership in the burgeoning Markham community.
On Saturday, October 6th, 1973, Don Valley North Toyota opened its doors with a lavish grand opening. Markham residents were served Sushi, an exotic delicacy at the time, and all guests had a chance to win "One Whole Prime grade Steer" for the grand opening.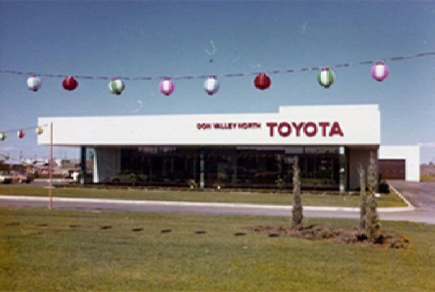 WATCH VIDEO TESTIMONIALS
I love working for DVNL because it gave a guy like me, an opportunity to start where I started and work my way all the way to where I wanted to go. This company gives you that opportunity
Chris, General Sales Manager
What I like best about WEINS Auto Group, is that they really do treat their employees very well. I've worked for other companies, which are good, but WEINS treats you like family. Its very comfortable
Jeremy, Service Advisor
What I like about working in the automotive industry is you get to meet people from all walks of life. They are our customers, but we will be serving them for whole generations
Sumi, Service Support
What I like best about WEINS Auto Group, is that they really do treat their employees very well. I've worked for other companies, which are good, but WEINS treats you like family. Its very comfortable
Jeremy, Service Advisor
What do I like about my job? Everything! Building that great relationship and trust with the customer is the best thing. When your customer comes in and calls you by name and says, "I want to see that person", that's very rewarding
Lauren, Asst. Service Manager
Something about this organization, the fact that there's always the capability to grow and to learn different things in different departments and in different roles – I definitely see myself here for a lifelong career.
Jennifer, Pre-owned sales manager
Average Number of
years worked by each
employee at
WEINS Auto Group


8
Tim Hortons vs
Starbucks


55% vs 45%
Running Marathons vs
Movie Marathons


18% vs 82%
WEINS Auto Group
Check out our Brands and Locations