Explore a career
with WEINS.
Working under 150 position titles, the WEINS team has the privilege of serving over 100,000 customers a year. With a passion for customer satisfaction and a "fixed right the first time" mentality, we have grown exponentially allowing for a unique employee experience, where there are endless opportunities for growth.
No matter where your start line is, we have a path for you
Choose Your Path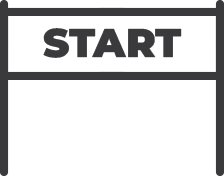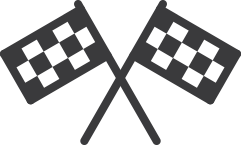 WEINS AUTO GROUP
Find Your Match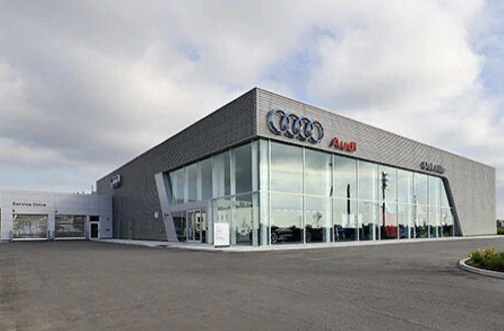 Audi Oakville 
A great team atmosphere that has been in operation for over 50 years, Audi Oakville is a state-of-the-art dealership. We strive for the best, offer opportunities for your growth and ensure support is given with any position.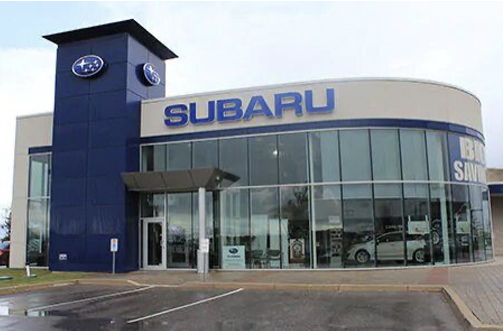 Barrie Subaru  
Barrie Subaru is an employee-centric dealership with a team that is proud to showcase one of the best brands as rated on consumer reports. Their team respects and encourages each other and is very enthusiastic about all things Subaru.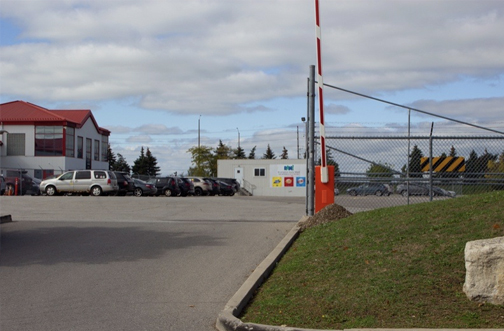 Brampton Auto Mart 
Brampton Auto Mart is an energetic team that provides an environment that teaches all areas of used car operations. Offering hands-on leadership focused on cross training and teaching skills for career development, Brampton Auto Mart is a great place to grow your career.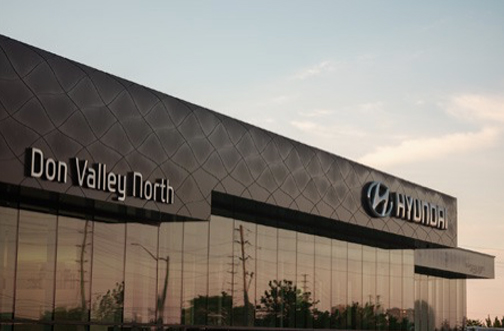 Don Valley North Hyundai 
Don Valley North Hyundai is eager and excited to open their new state-of-the-art facility alongside Genesis in the new year. We are a dedicated, hardworking group that believes in transparency and doing things the right way.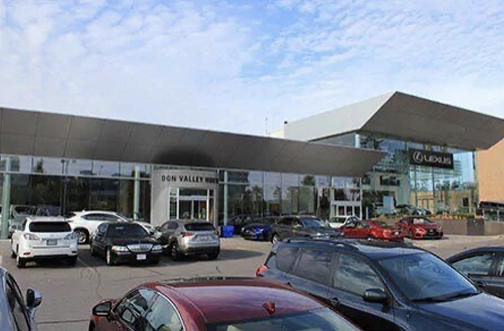 Don Valley North Lexus 
Don Valley North Lexus is the #1 volume Lexus dealership in Canada and is conveniently located off Highway 404. We are a dedicated, hardworking team that is customer focused. We offer many areas for growth to build your career.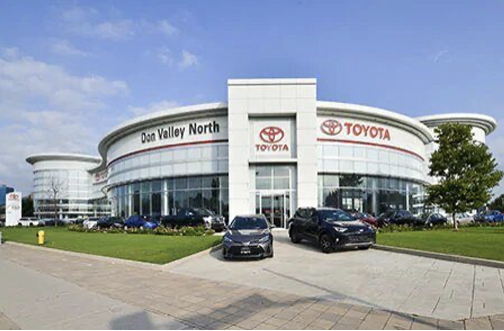 Don Valley North Toyota
Don Valley North Toyota is Canada's largest volume Toyota dealership. We have an established performance culture throughout the entire operation, as well as a history of associate development and career growth. We believe in full transparency when dealing with customers which builds credibility and establishes trust.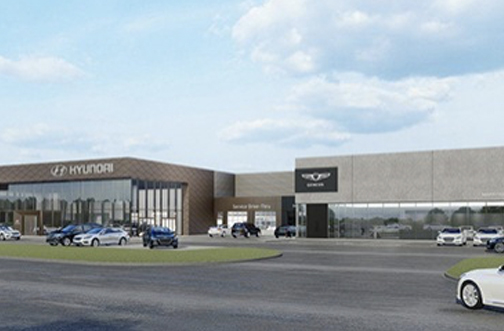 Genesis Markham 
Genesis Markham is the #1 Genesis Volume Dealer in Canada that will be moving to a new state-of-the-art facility this summer alongside Hyundai.  Genesis Markham offers fantastic leadership, experience and innovation.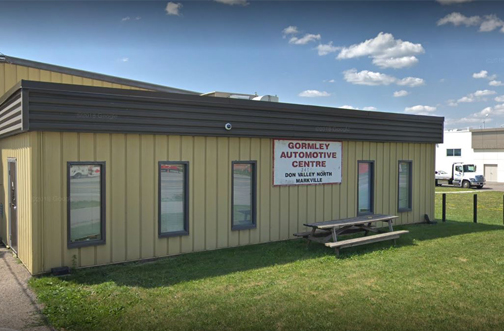 Gormley Automotive Centre 
Gormley Automotive Centre is a fast-paced environment with opportunity for cross-training and advancement. At Gormley, you'll get the opportunity to work with some of the largest dealers in the country and join a dedicated and energetic team.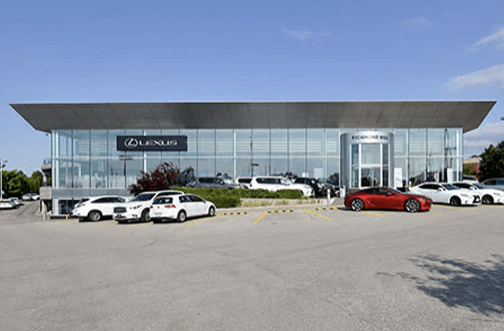 Lexus of Richmond Hill
Serving the community since 2003, the Lexus of Richmond Hill team is a diverse, energetic and supportive team that prides themselves in offering exceptional customer experiences. Our top-trained team is dedicated to making the auto shopping experience fun, easy and financially advantageous.  

Markville Toyota 
Markville Toyota has been serving the community since 1982, and since then has grown significantly and has continued to exceed customer's expectations. We pride ourselves in going the extra mile to help each other and create special experiences for our customers.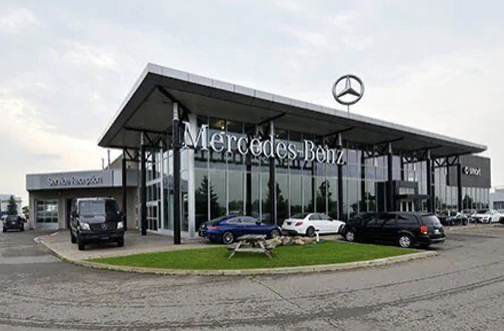 Mercedes-Benz Barrie 
Located just a few minutes off Highway 400, in the heart of the growing south end of Barrie, Mercedes-Benz Barrie is a very close-knit group of happy, hardworking staff who support each other. We believe in making your driving experience the best it can be.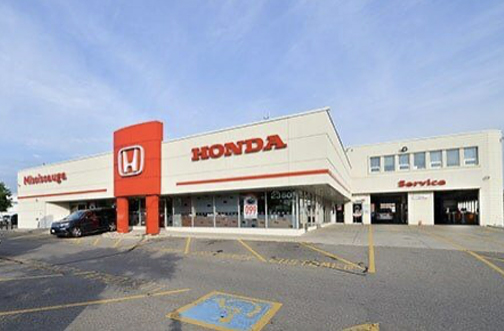 Mississauga Honda 
At Mississauga Honda, we have a strong and committed staff with many years of exceptional service. We offer a comprehensive training program, a friendly and supportive team and opportunities to learn and grow.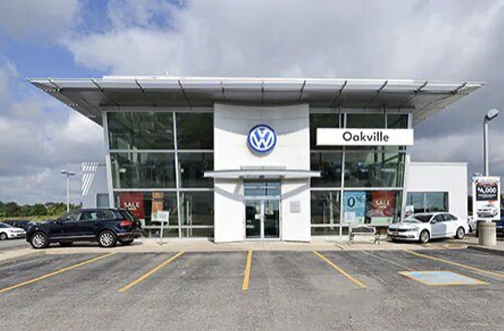 Oakville Volkswagen 
Since 1967, Oakville Volkswagen has had a reputation for excellence. Now at our new, modern facility, our enthusiastic and close-knit team is dedicated to providing the best customer service experience. Our product knowledge is second to none – we've been servicing cars since the original Volkswagen Beetle!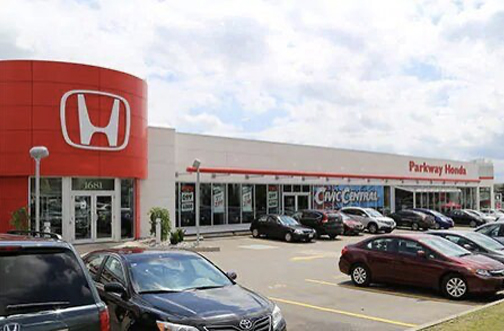 Parkway Honda
Centrally located on Eglinton Avenue at the DVP, Parkway Honda is a highly supported team that feels like a family. Parkway Honda offers world class product and services within a spacious dealership in the heart of the GTA.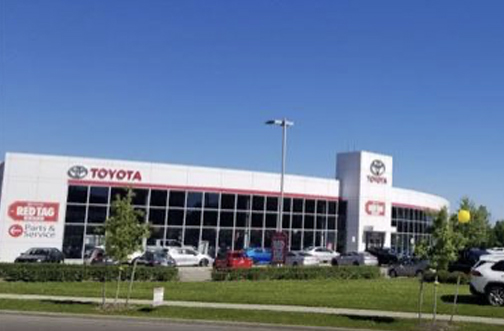 Thornhill Toyota 
At Thornhill Toyota, we aim to make every interaction you have with us be an experience based on trust and respect. We have an impressive, state-of-the-art facility, and we are a hardworking and committed team.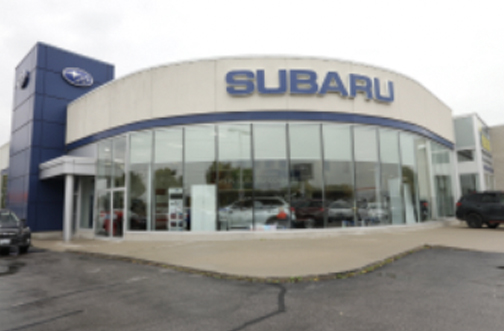 Whitby Subaru  
Serving Whitby area since 1972, Whitby Subaru is a caring, hardworking and close-knit team with many long tenured staff. We pride ourselves in giving each of our customers the personal attention they deserve.