Cardinale Automotive Group Careers
Check out our job openings and apply today to join our world-class, family-owned automotive group.
View Careers
Everybody Wins at Cardinale Automotive Group
We Develop Outstanding Relationships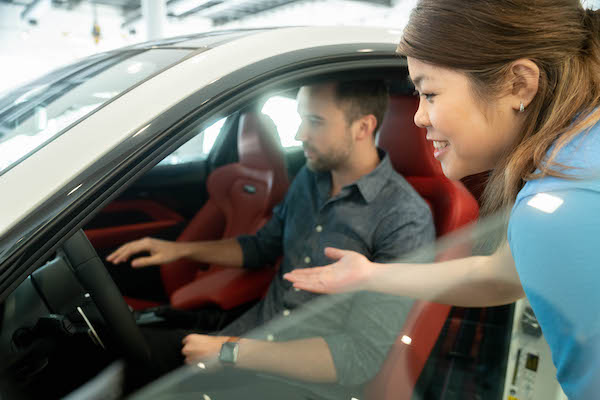 After forty years of success, we're proud to call ourselves one of the nation's top performing dealer groups.

Cardinale Automotive Group is a world-class organization of happy employees. Relationships are the foundation of our success. With every vehicle sold, every automobile serviced, every customer interaction and every new hire brought onboard – we strive to create outstanding and long-lasting relationships. This means listening, caring and understanding.

Over forty years ago, we entered the automobile business driven by a passion for people, and recognizing cars as a "vehicle" for creating meaningful connections. We also understood that helping people select, purchase and finance one of the most important tools of your daily life is a valuable pursuit. Today we stand by our core values, family and integrity.
We Care For Our Team Members
We offer Health, Dental, and Vision offered after 90 days. Each year we look to provide the very best insurance we can offer. We also offer 401k (provided by Nationwide and Pangea Wealth), ancillary insurance (provided by Allstate), FSA, HSA and Life Insurance provided for and paid by Cardinale Automotive Group.
We Invest in Your Success
The Cardinale Automotive Group is extremely proud to have many successful Managers and General Managers who developed and were promoted from within our World-Class automotive family. Our industry recognized training programs and processes help you achieve your professional and financial goals. Our family teams provide the best experience and growth, we encourage staff to move across stores, brands and the regions. Our Employees gain industry knowledge, personal growth to apply their talents and career path development.
No Experience Needed to Start at Cardinale Automotive Group
With a positive mindset and a drive for success, anyone can be successful at Cardinale.

Apply Now
A Word from Our Team Members!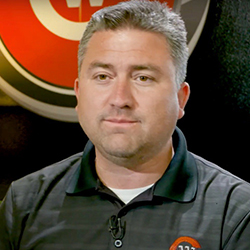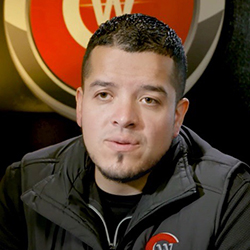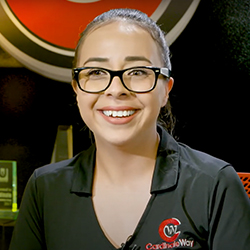 Benefits We Offer Our Team Members

Health, Dental and Vision Insurance

401K

FSA and HSA

Life Insurance – Company Sponsored

Career Advancement Opportunities

Pretty much every one of our stores feeds the homeless. We serve about 10,000 meals each month. We realized that the homeless are invisible, and for the most part, as a society we want them to be. But we recognized that these are real people who have real needs and who are really hungry. All we have to do is save one. Just save one.
Joe Cardinale

I love working for CardinaleWay because I truly feel like I'm family here. Everyone cares about my growth and my future just like family does!
Annjeneane Pham
Internet Sales Manager, CardinaleWay Mazda Corona
Partners with Our Community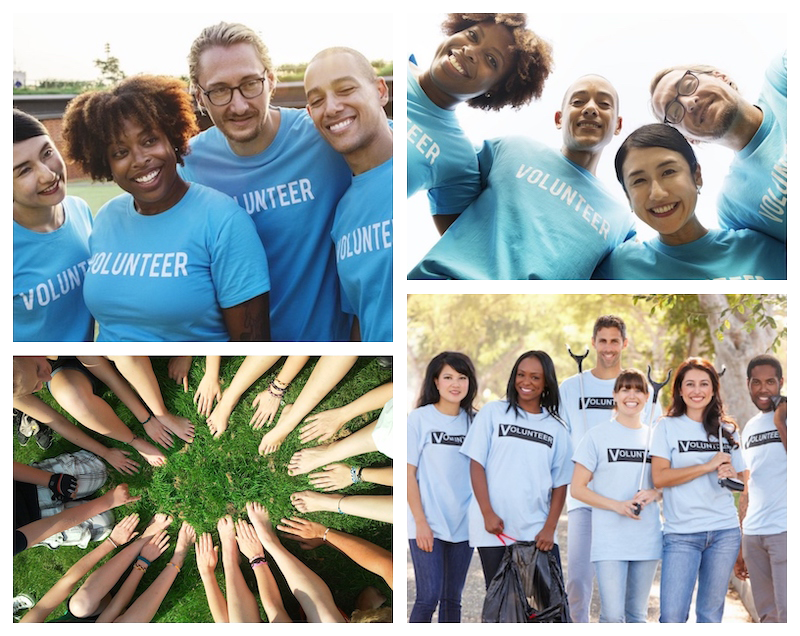 Our "Blessed to Serve" motto began at the GMC store when the employees decided to start feeding homeless people in the community. It started out as a small operation but has since blossomed into so much more. Today, every store within our organization has followed in GMC's footsteps and is partaking in outreach for their local homeless community.

Owner and CEO Joe Cardinale states, "We humbly give about 10,000 meals each month. We wanted to make sure the homeless knew that they were not invisible. These are real people, who have very real needs, and the food we are able to provide makes a true difference in their lives."

Cardinale's Blessed to Serve Foundation has partnered with Pastors and Ministries across the United States to save and feed as many people as possible. Our mission is to reach out and positively affect as many as we can. We are a Christ-centered company and we realize that the blessing is for us, not the people we are serving. Cardinale Automotive Group is truly Blessed to Serve.
Cardinale Automotive Group by the Numbers
Numbers don't lie. Take a look at how we stack up!
Apply Now
20
Dealerships across California, Nevada, and Arizona!
We are always looking for talented individuals to join our welcoming and professional team.
Ready to start your career? Apply below!